Index of US Virgin Islands Resorts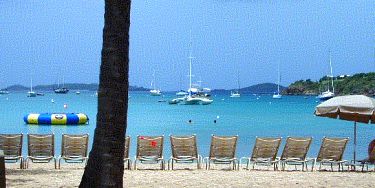 There are quite a few US Virgin Islands resorts spread among the three major islands. I've assembled this list of the major luxury resorts to give you a better feel for the places available to visit.

Even if you don't actually stay in one of these luxurious Virgin Island resorts, it's worth dropping in to take a look around and see the impressive facilities that these places offer. Not all of these Virgin Islands hotels are equally luxurious. However, I've listed the places that have an array resort-style facilities and amenities.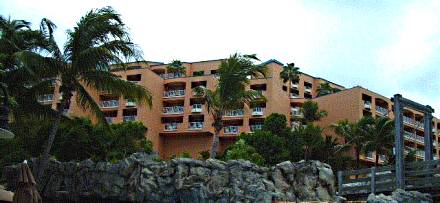 Virgin Island Resort List - St Thomas
Bolongo Bay Beach Club On the south shore, about midway between Charlotte Amalie and the eastern tip of the island.
Elysian Beach Resort On the far eastern tip of the island, on Cowpet Bay just east of the town of Red Hook.
Marriott Frenchman's Reef and Morningstar Resort Sister resorts located along the south shore three miles east of Charlotte Amalie.
Point Pleasant Resort In a very private location on the northeastern end of the island, on Water Bay.
The Ritz-Carlton St. Thomas On Great Bay, on the far southeastern tip of the island, a short drive south of Red Hook.
Secret Harbour Beach Resort Also on the far eastern end of the island, less than a mile from Red Hook.
The Wyndham Sugar Bay Beach Resort Yet another of the Virgin Island resorts on the east end of St Thomas.


Virgin Islands Resort List - St John
Caneel Bay Along the north shore of St John, just a short drive northeast of the town of Cruz Bay. For a detailed description of Caneel Bay, see this page. Gallows Point Resort On a peninsula on St John's western end, just south of Cruz Bay.
The Westin On the south shore of the island, about a mile east of Cruz Bay.


Virgin Island Resorts List - St Croix
The Buccaneer On the northeast coast of St Croix, a few miles east of Christiansted.
Divi Carina Bay Resort In a remote location on the southeast coast of the island.
Carambola Beach Resort On the north coast, near the western end of St Croix, on Davis Bay.

Keep in mind that this list of US Virgin Islands resorts is based on my own definition of a luxury resort. Some people might say that other hotels should have been included on the list, while other people might think that some of the properties listed should be removed.