US Virgin Islands Vacation Planning: Who's Going?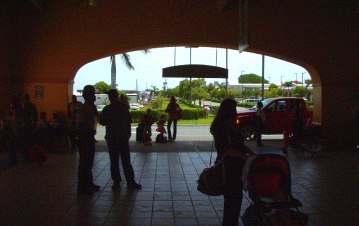 When planning your US Virgin Islands vacation, it's important to consider who'll be taking the trip. The nature of your group and the personalities of each person traveling will be critical in deciding where you stay, what you eat, the activities you enjoy, and the attractions you visit.

If you're traveling as a couple, you'll probably want to find romantic things to do (let's hope!)
That could mean lounging on secluded beaches, staying at small, romantic inns, eating in elegant, candlelit restaurants,and romantic moonlight walks.

If you're traveling with small children, you'll want to find kid-friendly accommodations (there are plenty), and activities suited to the little ones. Beaches, watersports, and attractions like Coral World and the Sky Tram (both on St Thomas) are obvious choices.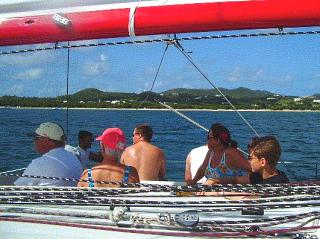 Traveling with teens? There are nature hikes, historical attractions, sightseeing, and shopping. And, of course, the wonderful beaches and
the whole array of watersports, as well as other sports like tennis, golf, and horseback riding.
You might try a mix of activities; some with everyone together and others where the kids get to do their own thing
(and you do too!)

If you'll be traveling with a group (several couples, for example, or an extended family group) it's especially important to find out ahead of time what people expect from the trip. Then you can share in planning things accordingly.

Traveling solo will give you the most freedom to do whatever you feel like, but also requires some extra "get-up-and-go", since you don't have any of the natural mutual-motivation you get when traveling with other people. Traveling alone also gives you the opportunity to meet other freewheeling spirits like yourself!