Guide to Airfare to the Virgin Islands
Costs of airfare to the Virgin Islands vary amazingly. Your departure city and the time of year you're traveling are the biggest factors in the price of your flights.

In addition, variables like day of the week, number of stops, and departure time can make a substantial difference.

Generally, you'll find the most expensive flights are right around the Christmas - New Year holiday period. Some of the best-priced flights are just after Labor Day and in the week or two just before Thanksgiving week.

For some great tips to save money on your airfare to the Virgin Islands, go to our Cheap Flights to the Virgin Islands page here.

It can often seem like there's no rhyme or reason to the pricing structure of the airlines. In some cases a time of year that's the cheapest time for USVI airfares from most cities will actually be unusually expensive for another city.

For some cities, there's a huge difference between lowest-season prices and highest-season, whereas for other cities the variation is modest.


---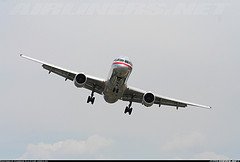 Check out the table below for some guidelines to costs of airfare to the Virgin Islands from various North American cities.

Bear in mind that these are for round-trip, coach-class flights, and are only approximations of lowest available fares.

Also keep in mind that prices are changing regularly, sometimes almost daily, so your best bet is to check with the major web travel services or the airlines for latest price information.



---
Airfare to the Virgin Islands:
| Departure City | Low Season | Mid Season | High Season |
| --- | --- | --- | --- |
| Atlanta | $525 | $570 | $765 |
| Boston | $390 | $510 | $710 |
| Chicago | $340 | $550 | $700 |
| Dallas | $430 | $510 | $930 |
| Denver | $485 | $610 | $825 |
| Houston | $460 | $530 | $740 |
| Las Vegas | $480 | $505 | $780 |
| Miami | $315 | $360 | $495 |
| Montreal | $595 | $540 | $665 |
| New York | $320 | $400 | $710 |
| Phoenix | $390 | $390 | $740 |
| Seattle | $490 | $640 | $680 |
| St. Louis | $405 | $510 | $850 |
| Toronto | $550 | $550 | $730 |
| Vancouver | $855 | $630 | $985 |
| Washington,DC | $325 | $355 | $700 |
(Airfares shown are for flights to St. Thomas. Prices to
St. Croix will generally be similar or a few dollars more)

Remember, these numbers are only general guidelines! View them in that light. Under no circumstances should you consider them to be actual price quotations.

For actual flight costs for your departure city and travel dates, check with your travel agent or a web travel service or directly with the airlines.




Return to Air Travel page from Airfare to the Virgin Islands


airplane photo by egmb757lover